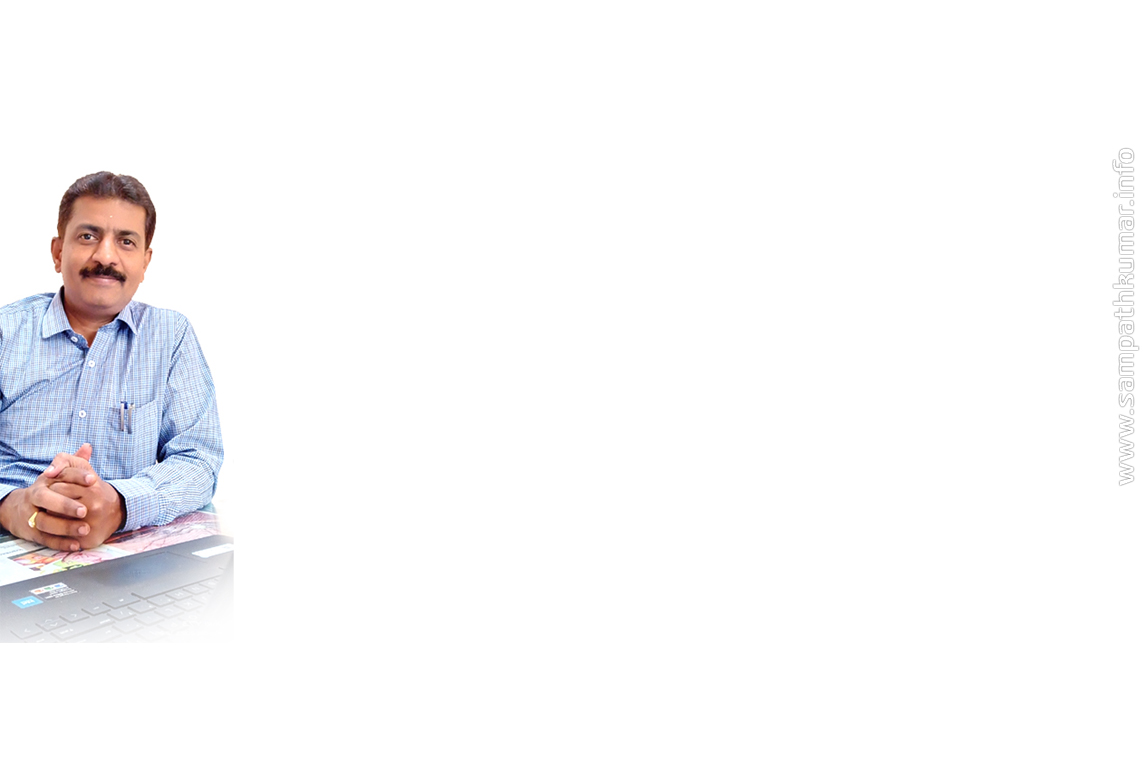 Professor, DLISc, Tumkur University, India.
sampathbt2001@gmail.com
+91-94483 20187
Brief Bio
B. T. Sampath Kumar was born on 7th January in a trivial village called "Belagere" in Chitradurga district of Karnataka. He is the eldest of three children whose father is Sri. B. M. Thippeswamy and mother is Smt. M. S. Manjula.

After completing the Primary and higher secondary education in Belagere village, he studied Pre-University education at Sree Siddaganga College in Tumakuru. He graduated with B.Sc degree in Physics, Chemistry and Mathematics at S.J.M College, Chitradurga. Later he joined M.Sc Library and Information Science at Kuvempu University and completed the degree with First rank and Gold Medal.

Sampath Kumar was appointed as an Asst. Professor in the Department of Library and Information Science. In the year 2011, he moved to Tumkur University as an Associate Professor at the Department of Library and Information Science and in the year 2013 he was promoted as Professor.

Over the course of his career, Sampath Kumar also served in numerous administrative capacities such as Assistant Director of Prasaranga at Kuvempu University, Special Officer and Deputy Registrar of the Academic Section at Tumkur University. At present he is also working as Director, College Development Council. Besides, he is also a sports enthusiast with keen interest in playing Shuttle Badminton.
Inspirational videos
Photos
Students' Gallery
Copyright © sk 2012